Our People
The Winterwares team is a remarkable group of women who share Simone's love for handmade ceramics and the art of slow living. Hailing from diverse backgrounds, bringing a rich tapestry of experiences to the table. What sets us apart is our deep-rooted connection to Fremantle, Western Australia, where every aspect of our business operates locally. Our ceramics undergo a journey of creation, from inception to completion, all within our Fremantle studio. Winterwares thrives on collaboration and dedication. Each team member is committed to crafting our exquisite, functional pottery and ensuring it arrives securely from our home to yours.
Meet the team
Simone [she/her]
Founder & Creative Director
The talent behind Winterwares ceramics, traded her graphic design career for the joy of crafting by hand. She shares slow living insights and her handmade ceramics, striving to create a life filled with beauty, purpose and passion.

Ana [she/her]
Ceramicist & Kids Workshop Guru
The only thing that could compare to Ana's love for her puppy, Jorge, is her love for clay. Jorge is now our studio puppy and we adore them both! Ana's talents include guiding kids to make masterpieces in our school holiday workshops and spreading joy whenever she walks into a room.
Sara [she/her]
Ceramicist
Sara brings her unique blend of artistry and rural know-how to our team, making her an indispensable part of the Winterwares family. She can master any challenge we throw at her. She brings an enviable glass-is-half full attitude to everything she does.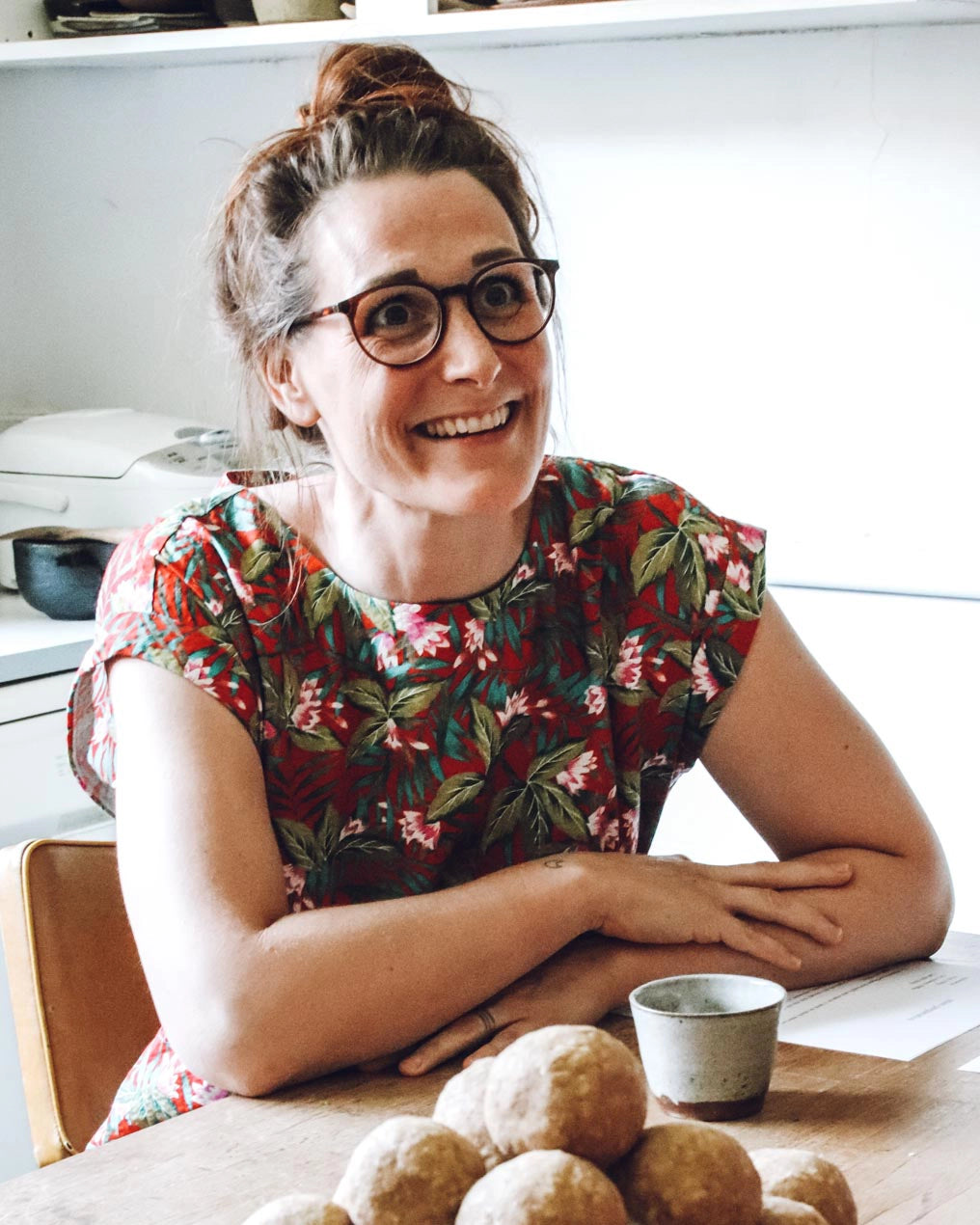 Lena [she/her]
Ceramicist
Lena's that special someone who'd dedicate a solid two days to bake you a birthday cake that's nothing short of a masterpiece. When she's passionate about something, she goes all in, becoming a true expert. And one of her lovely rituals is making sure we all take a break for morning tea, with chai and a chat included, of course.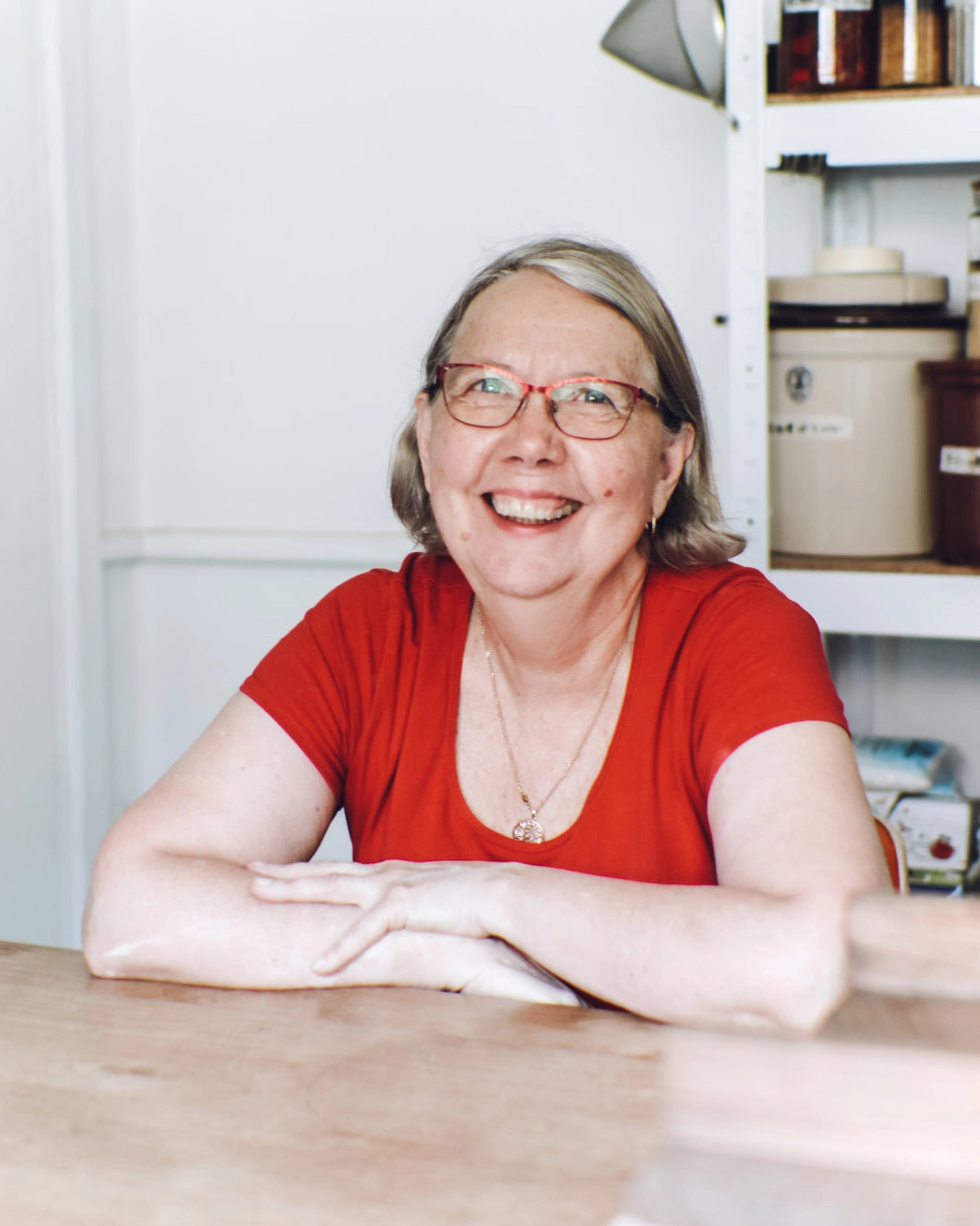 Julie [she/her]
Director of Everything
Julie's got this almost supernatural talent for managing a ton of moving parts with grace. She's like a one-woman army, taking on the work of five people while staying cool and collected. Not only Sim's Mama she's the studio's honorary Mama – there with a cup of tea and a comforting presence whenever you need it.
Kym [she/her]
Floral Artist
Kym is a true poetic soul with a beautiful, artistic perspective on the world. Each week, she channels her creativity into crafting stunning flower arrangements for our customers at the Henry Street store. And if you ever get her talking about books, music, or art, be prepared for hours of insightful conversation.
Sarah [she/her]
Logistics & Operations
Sarah brings a wealth of small business knowledge to Winterwares and is our go-to problem solver extraordinaire! Whether it's about honing processes, sorting out logistics, or tackling creative projects. You can count on Sarah to give a positive and well-thought-out answer every time.
Our Process.
When we say hand made, we really mean hand made. Every plate, bowl, vase and vessel is sculpted by hand from Australian clay into its finished ceramic form. We use slow and methodical techniques. When you choose a Winterwares bowl, you're choosing locally made. You're choosing to be thoughtful about how we tread on our planet and the legacy we're leaving our children. It's an intentional decision to invite beauty and connection into your everyday life. See below the 9 step process every Winterwares piece goes through before it goes home with you.